The Cornell Policy Review (CPR) is pleased to announce our first ever class of Associate Managers. The Review's executive board created Associate Manager positions to help us in our mission to cultivate great work. We feel that this will help CPR's breadth and influence and to encourage CPR membership to Cornell students outside of The Cornell Institute for Public Affairs. Associate Managers will work closely with the Editor-in-Chief, Senior Management Editor, Senior Content Editor, and Senior Public Relations Editor to improve strategic planning and streamline operations at the Review. We are extremely proud and excited to work with the exceptional students that make up our first class of Associate Managers and look forward to their contributions to our journal in the coming academic year.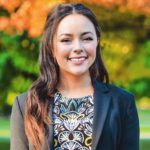 Sofia Ellam (Associate Content Manager) is an undergraduate student ('19) in the College of Human Ecology pursuing a major in Policy Analysis and Management with minors in Law and Society and Demography. She previously served as an intern with both Cornell Cooperative Extension's Reentry Program and the White House Office of National Drug Control Policy, where she focused her research on criminal justice reform at the local and federal levels. In addition to her work with CPR, Sofia also serves as Chair of the Cornell Student Assembly City and Local Affairs Committee and Treasurer of Phi Alpha Delta Pre-Law Fraternity.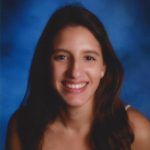 Gabriela Dickson La Rotta (Associate Content Manager) is an undergraduate in the College of Human Ecology studying Policy Analysis and Management ('20) with an interest in educational equity, affordable housing policy, and comprehensive immigration reform. She has previously worked with the GO Project based in New York City, My Sister's Place, and the Real Clear Foundation. In addition, Gabriela is fluent in Spanish and English and proficient in Mandarin Chinese.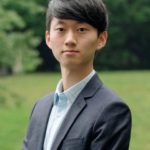 Michael Li (Strategic Management Associate) is a member of the class of 2020. He is pursuing a Bachelor degree in Policy Analysis and Management with a concentration in Law & Society. Michael currently serves as the Strategic Management Associate for Cornell Policy Review. On campus, he is the Assistant Photography Editor of Cornell Daily Sun, the independent collegiate newspaper. He is also a Business Analyst at Cornell Social Business Consulting, providing pro-bono consulting services to non-profits and social enterprises in the US and abroad. He is interested in economic and foreign policies, especially in China and Asia Pacific region.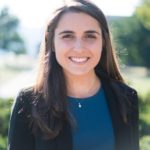 Alysse Merila (Project Management Associate) is an undergraduate student majoring in Industrial and Labor Relations and pursuing minors in Information Science and Business. She works as a Student Administrative Assistant In the Yang-Tan Institute on Employment and Disability Studies writing literature reviews, collecting data, and preparing training materials for conferences and training. Further, Alysse writes for ILR's Sports Business Society's Magazine. She focuses her articles on the logistics of event and facility management in professional sports and, more specifically, in the upcoming winter Olympics. Her interests include employee relations, disability studies, and law. After undergrad, Alysse looks to pursue a career managing human capital and the policies, laws, and organizational structures that facilitate positive relationships and job satisfaction in the workplace.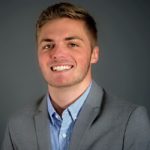 Jake Newschaffer (Public Management Associate) is an undergraduate from Philadelphia, PA working towards his B.S. in Industrial and Labor Relations ('20). Before Cornell, he studied for a year at Syracuse University, concentrating in Policy Studies. As the son of two educators, his interests include education reform, disability policy, and social inequality. He is the Co-Chair of the Alumni Affairs Committee within the ILR Student Government Association.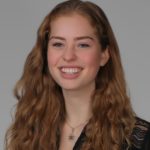 Patricia De Pauw (Editorial Management Associate) was born in Belgium and attended a boarding school, Wellington College, in England. She is currently an undergraduate at Cornell University pursuing a major in Policy Analysis and Management with a dual minor in Business and International Relations. On campus, she is an analyst for Cornell Consulting Group, a journalist for the Cornell Daily Sun, and the undergraduate representative on Dean Alan Mathios' Undergraduate Advisory Council. During the summer of 2017, she worked for the European Parliament in the Civil Liberties, Justice, and Home Affairs Committee and the Environment, Public Health, and Food Safety Committee. She participated in Committee conferences; wrote reports, fact notes, and MEP vote explanations; and translated documents into French. During the summer of 2016, she interned at Radio Télévision Luxembourgeois (R.T.L.) in Brussels in broadcasting and web. She conducted interviews, performed investigative reporting, wrote feature stories, and edited camera montages.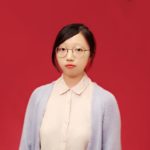 Yinyin Xu (Public Relations Associate) is an MPA Fellow ('19) concentrating in Social Policy focusing on poverty reduction. She received her B.A. in International Business from Shanghai Customs College and is interested in poverty alleviation in China. She is the first author of an article titled "BRMP Assessment and Analysis about Industrialization Development of Intangible Cultural Heritage" published in Foreign Economic Relations & Trade. Her research interests also include human right and corporate social responsibility.
We are sure that each of our new associates will continue to enshrine the Cornell Policy Review's success and growth as a leading policy journal in the upcoming year. Please stay tuned for more exciting news on CPR in the weeks to come.
---