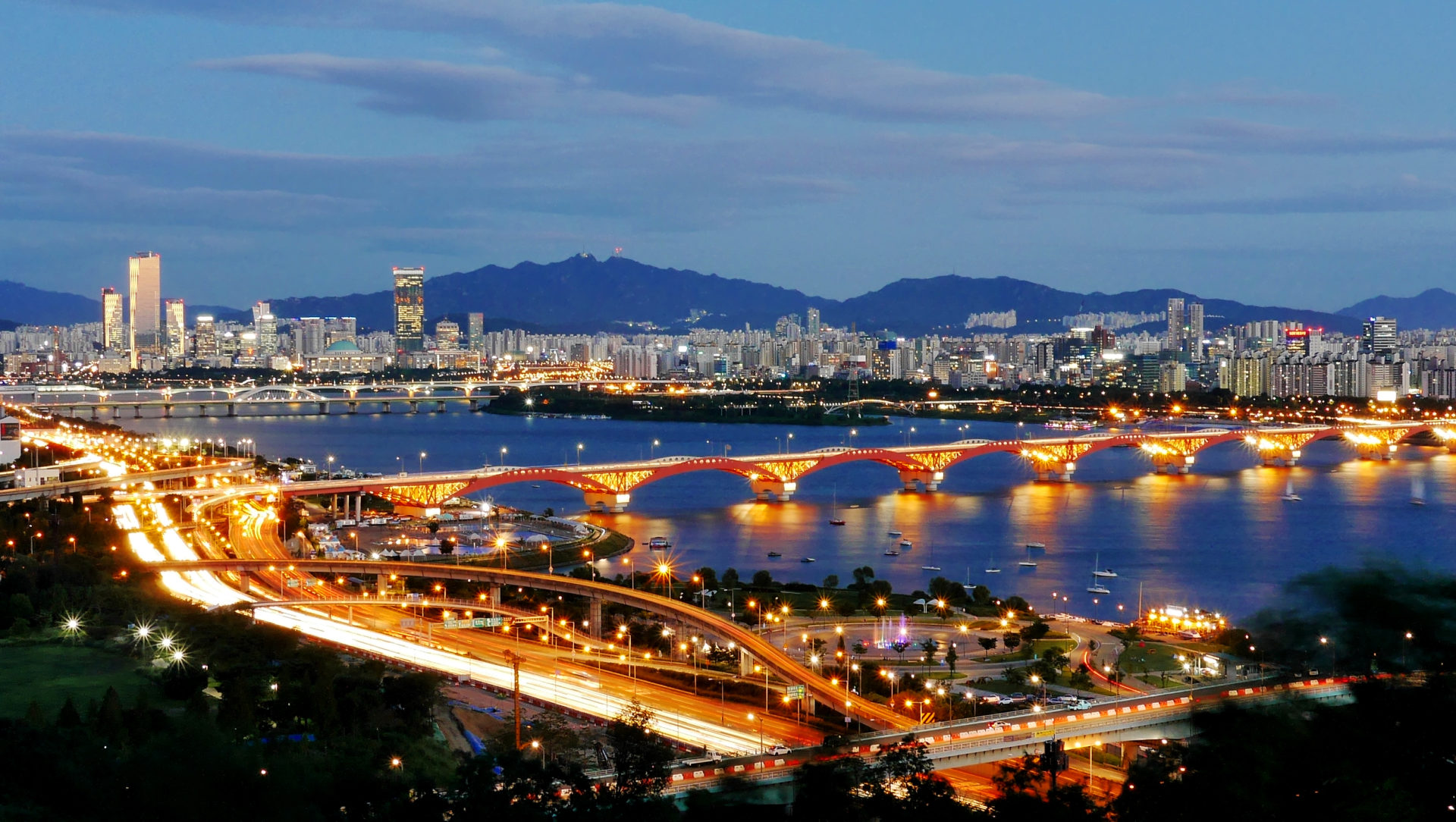 South Korea held its 19th presidential election yesterday. The ongoing vote count shows the leading candidate is Mr. Moon Jae-in of the liberal Democratic Party of Korea. A former human rights lawyer and the runner-up in the 2012 presidential election, Moon promises, among other things, a crackdown on corruption and reform of family-run conglomerates. Given the recent corruption scandals, Moon's promises and his background are a welcome change to many Koreans.
It has been a tumultuous time for South Korea. The country has witnessed a political scandal, sweeping the nation into turmoil. For months, a series of protests and rallies were held against President Park Geun-Hye for allegedly conspiring with a personal friend, Ms. Choi Soon-sil. Choi received a prison sentence for using her ties to the President to extort millions of dollars in bribes and meddle in state affairs illegally. Two months ago, the Constitutional Court of South Korea upheld an unprecedented parliamentary vote to impeach President Park. She faces several charges, including bribery, and if convicted, would face between 10 years and life in prison.[1] She is currently in jail waiting for a court hearing.
The political scandal surrounding Choi Soon-sil and President Park has also unearthed a web of corruption and manipulation that reaches beyond politics. Several heads of large corporations, including the vice chairman of Samsung Electronics Lee Jae-yong and Chairman Chey Tae-won of SK Group, are under investigation by prosecutors for paying bribes to Choi for political favors.[2],[3] Furthermore, Choi's depth and scope of corruption is appalling as more information comes to light, such as the recent revelation that South Korea's ambassador to Myanmar, Yoo Jae-kyung, was appointed to the position despite having no former experience in diplomacy, presumably appointed to help Choi's businesses in Myanmar. Yoo is expected to resign.[4]
The recent political revelations were shocking to Koreans but also to the outside world as South Korea is often hailed as poster child for democracy and its supremacy over communism. The startling contrast between the two Koreas today surely does present a convincing argument in favor of democracy. In the 1960s, following the aftermath of the end Japanese colonization and the Korean War, South Korea was left desolate and considered to be one of the poorest countries of the world. Today, the country's economy ranks 11th in the world and the country is expected to surpass France in terms of per capita GDP by 2020.[5] South Korea also ranks above average in civic engagement, education and skills, personal security, jobs and earnings according to OECD's Better Life Index.[6] However, it is important to note that it was not necessarily democratization, but rather a system of close government and business ties that has made the incredible economic growth possible.
Ironically, it was under the dictatorial rule of General Park Chung Hee that South Korea underwent a period of rapid economic growth. Park was a nationalist, who had an ambitious goal of transforming South Korea from an agricultural-based economy to a modern industrial nation. Under the Park administration, the central government played an active role in economic development by incorporating elements of both state capitalism and free enterprise. For example, Park's government set a series of export and production targets, nationalized banks, and restructured industries.[7]
Although Korea prospered economically, Park's authoritarian regime was repressive and saw numerous human rights abuses and widespread corruption, leaving behind a legacy that is still controversial today. However, one thing is for certain, the close relationships between the central government and private corporations led to the rise of chaebols, large private business conglomerates that still continue to dominate the South Korean economy.
The term "chaebol" is typically used to refer to a large business group for which "either more than 30% of whose issued shares are owned by one person, his relatives, or a company controlled by him, or whose management such as appointing its officers is substantially affected."[8] Some of the more familiar chaebols are Samsung, LG, and Hyundai. Chaebols rose during the Park administration, which favored protectionist economic policies to protect domestic companies against foreign competition and to encourage exports. Such policies and other incentives created a facilitating environment for government-backed companies. However, to achieve his vision of rapid economic growth and to consolidate his power, Park cracked down on labor movements and was ruthless and brutal in dealing with oppositions.
The nature of a cozy relationship between chaebols and the government creates a facilitating environment for corruption. In fact, there have been corruption scandals involving chaebols over the years, but the accused family members of chaebols have often been pardoned, increasing frustration and creating anti-chaebol sentiment among the South Korean public.
However, it appears that times are changing. Perhaps the most revealing indicator is the passing of the Improper Solicitation and Graft Act, also known as the "Kim Young-ran Act" after the former head of the Anti-corruption and Civil Rights Commission. The act went into effect in September 28, 2016 and significantly expanded the scope of the anti-corruption regulatory framework.
According to Latham & Watkins LLP, "The Act is expected to significantly impact business activities in Korea involving national and local governments, quasi-government institutions, public and private educational institutions, and media companies by: 1) expanding the definition of public officials and others subject to regulation; 2) prohibiting improper solicitations to public officials regardless of whether such improper solicitation is accompanied by an offer to pay or payment of money or a thing of value; 3) setting relatively low ceilings on gifts, entertainment or other valuables that can be provided to public officials, regardless of whether such payment was related to the public official's duties; and 4) extending the prohibition relating to gifts, entertainment or other valuables to the spouses of public officials if offered or provided in connection with the public official's duties." [9]
Although there were already legislations in place to prohibit domestic public officials and foreign officials from demanding and receiving bribes and prohibit individuals from giving or offering to give bribes, the new act is significant due to its expansive and comprehensive nature. The act affects not only public officials, but also specific private sector employees, such as employees of private schools and media companies. Also, the act requires informants of the violation to report or face a penalty and holds the organizations of violators responsible as well.[10]
It is too early to make conclusions about the effects of the Kim Young-ran Act. Nonetheless, the passing of the bill represents a step forward in ending collusive ties between the government and business elites, particularly the family-controlled business conglomerate, chaebols. The recent arrest of the de facto leader of Samsung, Lee Jae-young, on bribery charges related to the ongoing political scandal is a dramatic turn from the norm. Business-as-usual in Korea is about to change.
References
---