-About the Cornell Policy Review-
The Cornell Policy Review is the official public policy journal of the Cornell Institute for Public Affairs (CIPA), a graduate program offering a two-year Master's degree in Public Administration (MPA). Originally founded in the spring of 1996 as The Current, The Cornell Policy Review is now an online journal run by CIPA Fellows who serve as both editors and contributors for the Policy Review. The Review is proud to be affiliated with the College of Human Ecology and Cornell University at large.
-Cornell Policy Review Vision-
"Insightful Content, Informed World"
-Cornell Policy Review Mission-
"Contribute. Cultivate. Convey."
-From the Editor-
June 1, 2017,
Today we are witness to an age inundated with competing information and amplified by social media, as we stand at the intersection of novel ideas and antiquated beliefs. In this complex world, made even more incomprehensible by widespread phenomena such as "fake news", alternative facts, and superficial analysis, it may not be an exaggeration to say that we are at the turn of a new era where making distinction between truth and fiction gets tougher by the day.
In such times, the Cornell Policy Review seeks to emerge as an agent of "insightful content, (to create an) informed world" – this being the newly identified Vision for the Review. This Vision is the result of the new leadership, garnered by insights from Cornell Institute for Public Affairs faculty, and the Cornell Policy Review's Alumni Advisory Board.
Keeping this Vision in mind, the Cornell Policy Review (CPR) will continue to inform its readers through insightful articles, policy analyses, podcasts, interviews, case studies, and original research, with a renewed commitment to providing this information in an accessible, evidence-based and non-partisan manner. In doing so, it is the effort of the Cornell Policy Review to remain cognizant of the events, ideas, and trends that affect public policy while being mindful of public welfare and inclusive of different opinions and points of views.
At CPR, we believe that the written word and a thoughtful analysis of public policies that affect the people, can not only contribute to better informed public administration professionals, policymakers, and researchers, but can also bring about a positive change for the community at large. By informing public policy discourse through high quality and accessible content on our exclusively online journal, we are better positioned to highlight relevant topics with both speed and accuracy.
Supported by the wealth of academic resources available at the Cornell Institute for Public Affairs and Cornell University, we look ahead to the academic year 2017-18 to serve as a platform to share insightful and diverse perspectives from all across the globe. Committed to highlighting the issues that shape the way people live and society progresses, we seek to publish insights on a myriad of public policy themes: from provocative article analyses to original research, we have brought together dynamic perspectives to ignite discussion about innovations in public policy.
Finally, what drives us in our effort to produce quality content is our diverse readership across the globe, committed to creating better public, private, and not-for-profit institutions.
We thank you, our readers, for your continued support and encouragement.  We sincerely hope that you will consider contributing to the discussion.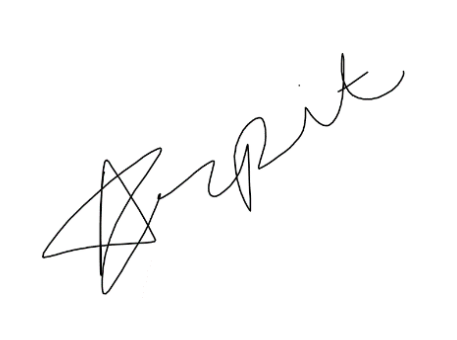 Arpit Chaturvedi
(Editor-in-Chief)